A few months ago I celebrated my 40th birthday in Paris. After my return, I got a few requests for restaurant recommendations, which most people did Yes, really wanted to know, "How did you plan a trip for so many people?!"Because y'all, I threw a Parisian party with my 11 closest friends. So if you're wondering how to plan a group trip, boy – I've got the answers.
To be clear, that's no exaggeration. These people are very close to my heart and there is no one I would rather celebrate such a milestone birthday with. And while I have a knack for both planning and bringing together the right group of people, I was a little surprised at how well this trip went.
Featured image of Michelle Nash.
If you've been following Priya Parker for as long as I have, you know how important it is to understand what she calls the "art of collecting." Priya was a huge inspiration in both planning this trip and telling the story I am reflecting on here.
If you have a big celebration coming up, these are my top 10 tips for planning a group trip. Of course, while the experience was seamless and one I will never forget, no trip unfolds without a few surprises. I'll introduce it here: which is a commonality between all these tips flexibility.
Because while planning and preparation are paramount, short-term postponements are inevitable. The key is to embrace them.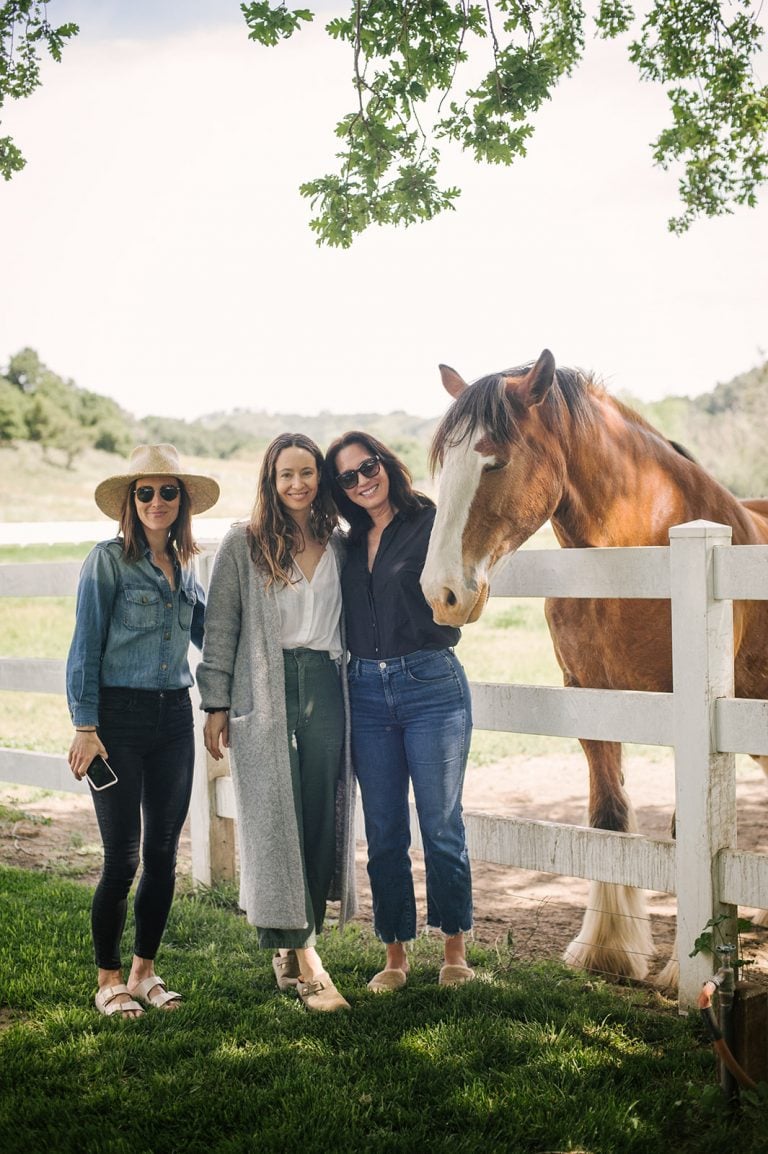 10 tips for planning a group trip that you will remember for years
Consider personality types
Who do you want to party with? Seems like a simple question, but when planning your group trip it's important to think about. For this one, I wanted it to feel relaxed, fun, accommodating, spontaneous, goofy, and energizing (a long list, I know).
I had to consider who would work well in a shared space, who is excited and cool at being with new people, and who can spark conversation with anyone. When I tell you this group clicked so good straight away and had the best time, I'm serious. Literally: There were exactly zero moments of frustration, anger, or attitude. In fact, it was just the opposite.
There was more laughter than I thought possible. (Our group text thread's name has changed no fewer than 25 times—the inside jokes just keep pouring in.) Take some time to think and consider who you're bringing together. Do you want to manage egos throughout the journey or sit back and watch beautiful friendships form?
Size matters
Depending on where you're traveling, keep in mind that the more people you have, the more difficult it can be to make reservations, book the same train tickets, or board as a large group. Luckily in the case of my Paris trip we were able to set up two separate tables and split the couples into a male and female table. Plan ahead, however, as it's harder to accommodate larger groups.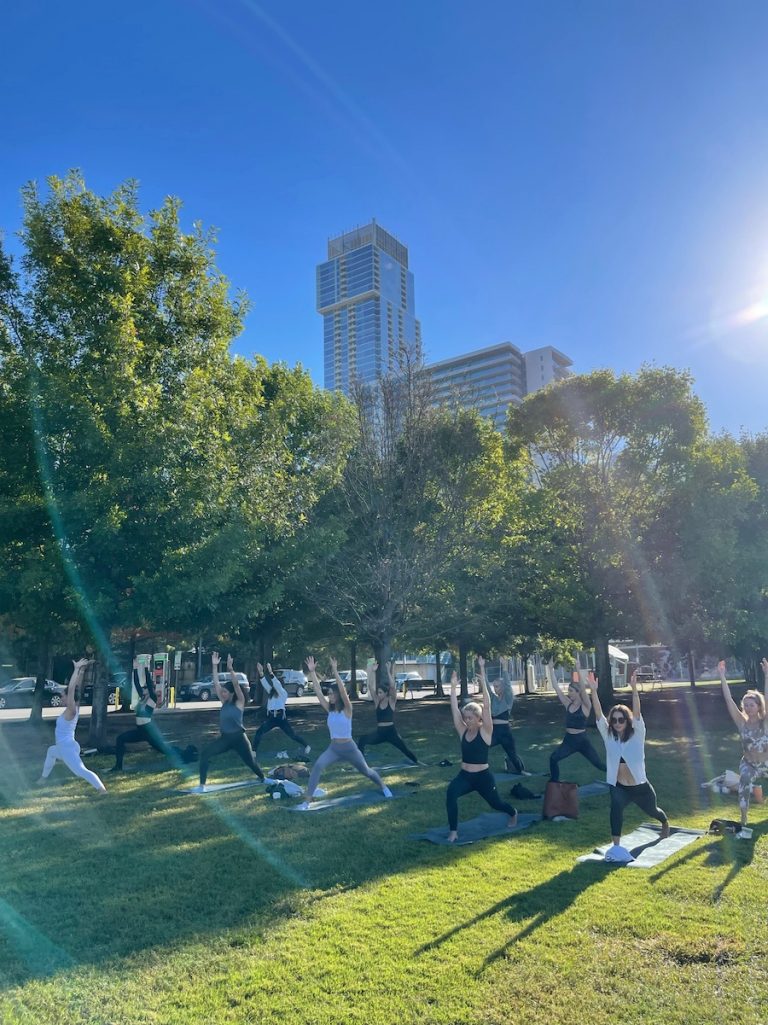 Keep the itinerary open
With the exception of a one day trip to Reims (in the Champagne region of France for champagne tasting) and my 40thth Birthday dinner I kept the itinerary open and loose to allow everyone to choose their own adventure. I shared a few things I'd like to see in Paris, but knowing there were five couples on the trip who may not have traveled in years or spent time without their children, I wanted to leave it open , so that they could also do their own Paris experience. This freedom allowed everyone to have their own solo time and come together as a group.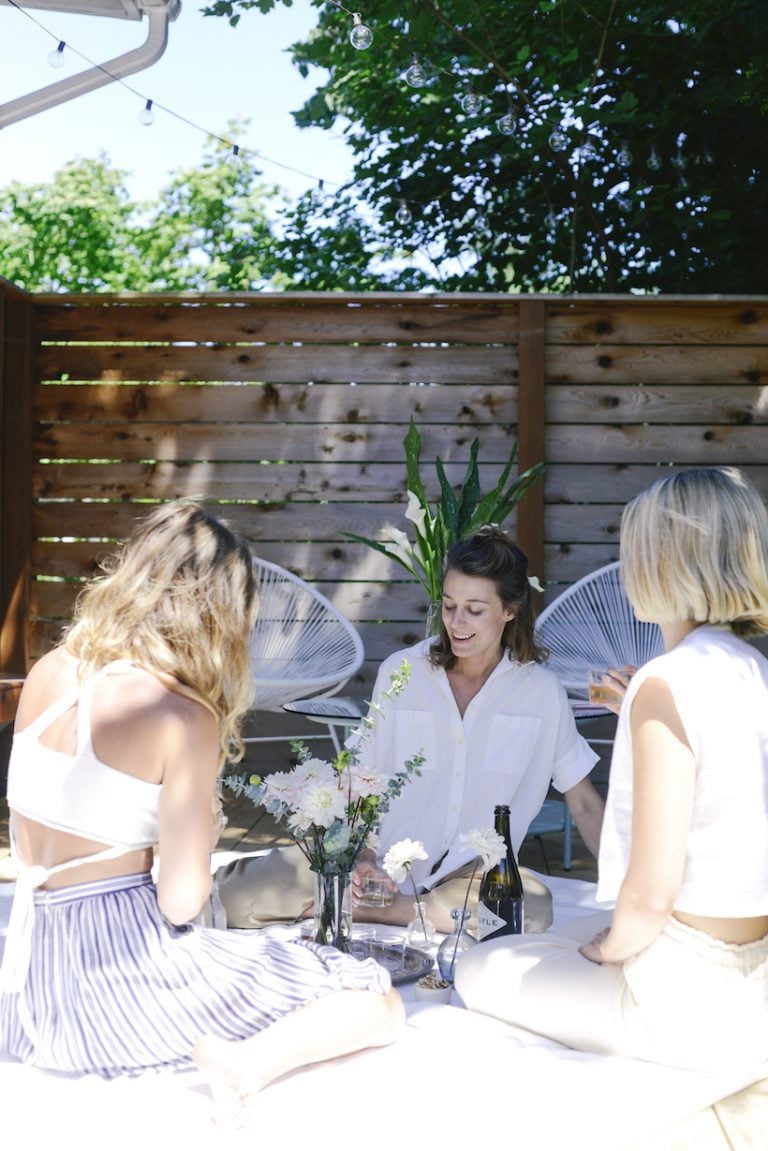 Communication is key
I quickly got the group into an email and text thread to not only keep everyone updated with updates, but to allow everyone to build some intimacy and rapport before we met in Paris. It's amazing how quickly inside jokes can materialize via SMS and email!
Ask for advanced requirements
Just as you would approach any type of gathering, asking your friends if they have specific needs (dietary restrictions, no drinking, ADA-compliant spaces, etc.) helps put their mind at ease. Plus, this advance planning shows your guests how much you care about them when booking reservations or experiences. This could also serve as an open invitation for a friend to share what's going on in their world so you can pay attention to when they need rest, space, or anything else that helps them feel supported.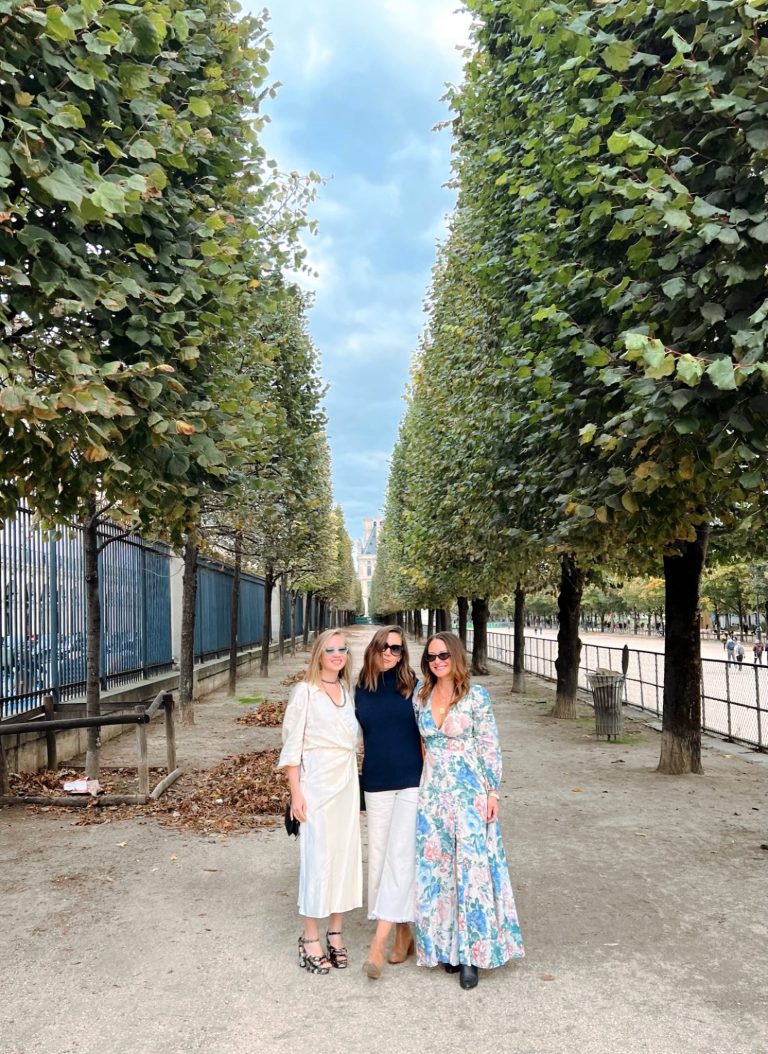 Let your guests decide
Let your guests structure their experience, from accommodation to desired activities. The only event I wanted everyone to attend was my birthday dinner. In addition, the whole trip was free play. Some of my guests came for different parts of the week and others stayed all the time. Remember, we all work to different schedules, with different budgets, and come from different contexts. I always want to come from a place of gratitude. Remember that your guests have chosen to spend time with them and celebrate She.
Find out what excites them
What do your guests want to see? What do you want to do? Chances are, the answers to these two questions are roughly the same — making the task of planning a day all the easier. (Bonus: It gives you more ways to connect!)
Lots of people in our group wanted to see the same museums, and beginners were dying to catch the Eiffel Tower or stop at the same great falafel place (hint: this was the clear winner!). Because of this, we were able to connect for some random moments.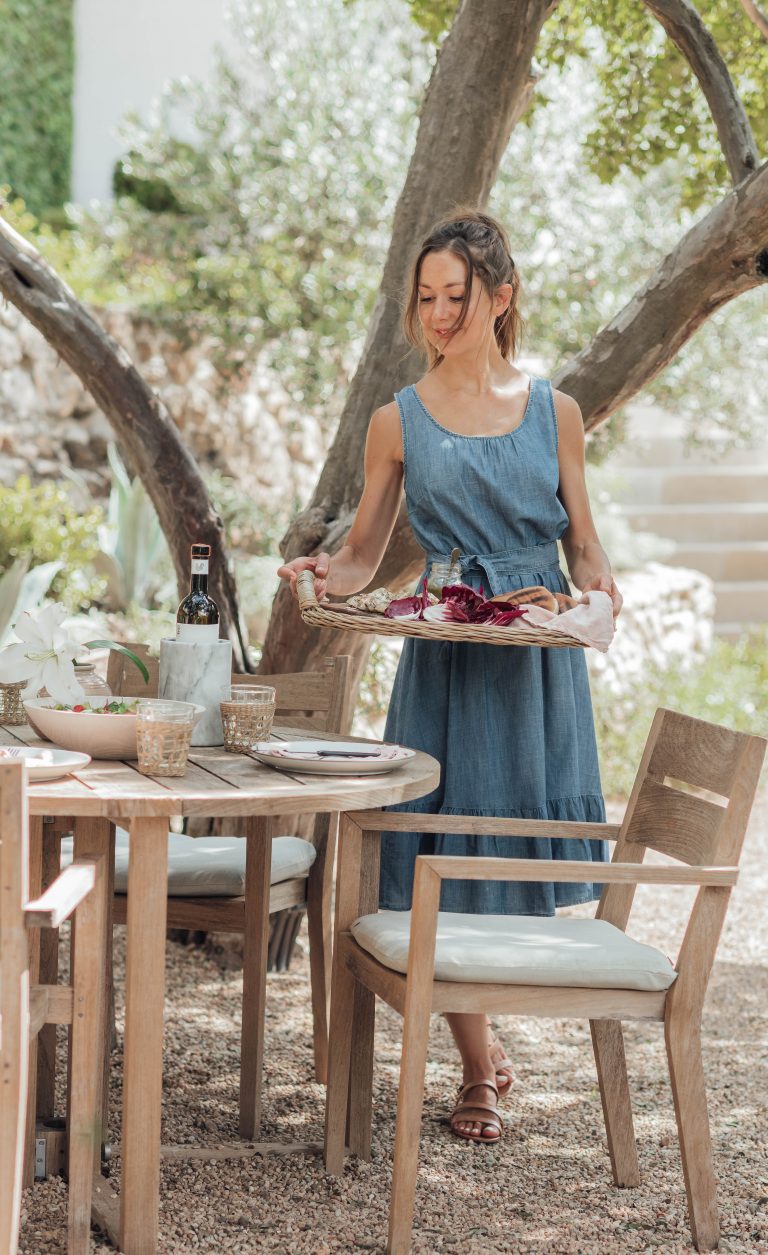 Discuss money in advance
Larger groups likely mean you'll split meals and end up owing people money. Before you jump into these conversations, know this: Talking about money doesn't have to be uncomfortable.
Multiple apps (like Splitswise or of course Venmo) can be used for larger groups. We opted for Venmo after eating on site when one person grabbed the bill. Just don't forget to include the exchange rate to ensure everyone who pays gets a full refund.
Carve Out One-on-One Time for Everyone
As much as possible, make sure you share intimate moments with anyone who has taken time out of their busy lives to celebrate or travel with you. Switch who you sit next to at dinner, on the train, or on walks. Ask how they are. Make sure you check in and show you care. This will make them feel seen and you will quickly learn if you need to make any changes to the schedule.
Ask someone to schedule one of the days
I love hosting and bringing people together. It is one of my greatest joys and joys. But it can be a little tiring to make sure everyone is having a good time and that I can consciously spend time with each person. In hindsight, I would have loved to have been a "guest" at the party one day and didn't have to think about anything. So as you go through the steps to planning a group trip, consider offering a day for someone else and ask if you can sit back.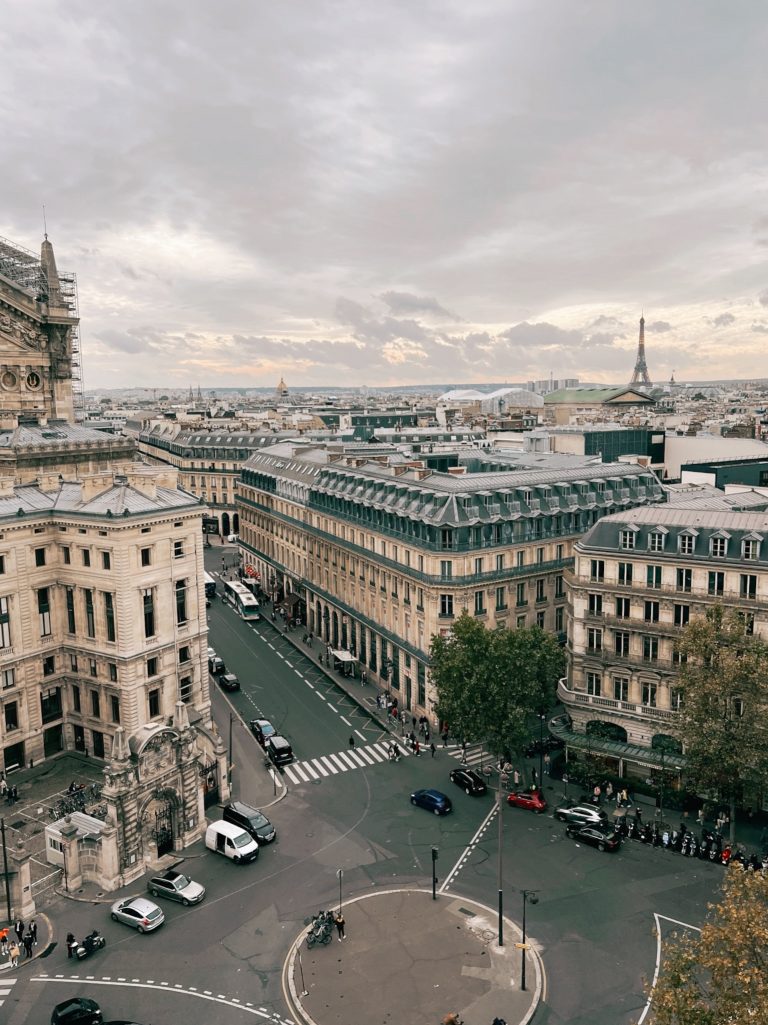 If you are planning a Paris specific trip
Camile's Paris Guide served as an *amazing* starting point. But of course I wandered off and found a few favorites during my trip that I highly recommend.
Day trip to Reims for a champagne tasting. Our favorite house was Taittinger.
Shop at Le Bon Marché, one of the most famous indoor malls à la Barney's (RIP) in the United States
Eat at Frenchie's on Rue de Nil. They don't take reservations so get there early!
Get oysters at Regis Huiterie.
Late night drinks at Le Comptoir. Don't miss this famous spot where you'll be served a full plate of butter and bread while enjoying an incredible wine selection.
If you love jam, you must visit La Chambre aux Confitures. I prefer to grab a glass, a baguette, something out and charcuterie (plus a good wine!) and sit by the Seine to people-watch.
Last but not least, no trip to Paris is complete without dining at La Fontaine de Mars.